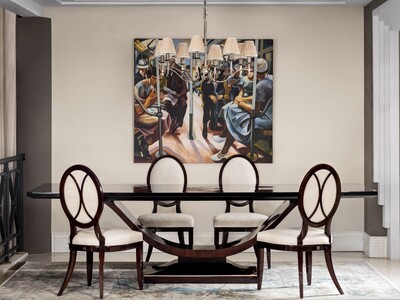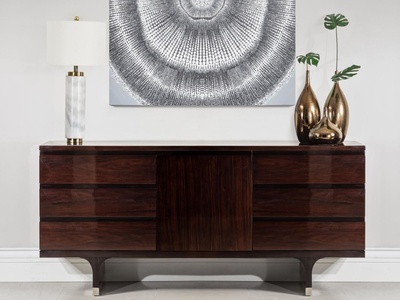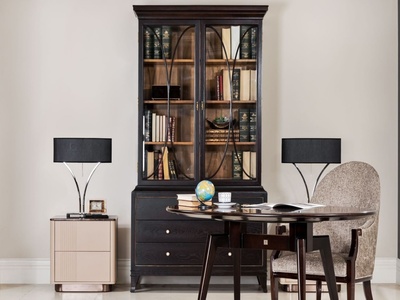 The Monaco Living range by Classic Chair evokes the Art Deco period of exotic and exciting new modernism in the early 20th century. The innovations in things we take for granted today-motoring, aviation, ocean liners and global communication -made the world accessible, and mass production and new manufacturing techniques made the products of the world available to all. Design of the time was reflected in films, photography, fashion and perfumery, architecture and, of course, interior design.
Exotic hardwoods and materials from all round the world were suddenly available, motifs from other cultures, the concepts of speed and streamlining, even the ability to make large and curved sheet glass: all these were embraced with exuberance and vigour.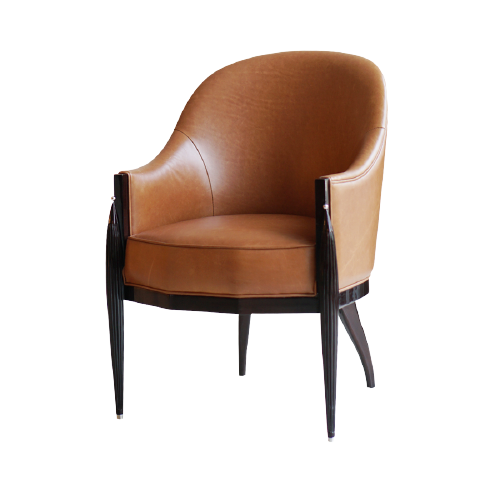 Furniture of the time was no exception, materials such as ivory, shagreen, chrome and nickel were incorporated into bold and glossy shapes, often highly theatrical, with motifs ranging from tropical paradise Islands to those from ancient cultures discovered in new excavations of the time.

Products
Makers of some of the world's finest furniture.